HPI Data
---
Checking a vehicle's status for asset finance is an important task for prospective purchasers and their intermediaries.
Official records:
A vehicle finance check with Benchmark Automotive provides access to the official records of twenty seven finance houses as maintained by Hire Purchase Information (HPI).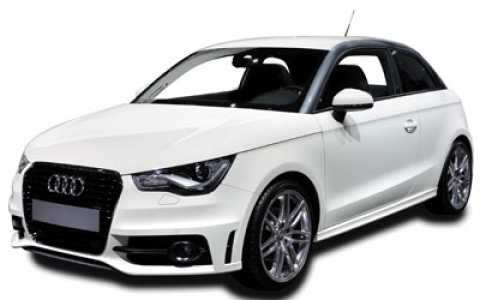 Each vehicle finance data enquiry takes a vehicle's registration number (or VIN number) and searches the official records stored in the secure database managed by the hire purchase database.
Verified Results:
Results are returned instantly and where required, verified in person by Benchmark Automotive with the relevant finance house ensuring that our customer does not fall victim to any future repossession orders.
Plant and other Machinery:
Our vehicle data service can search the official database by a Vehicle's Registration Number, VIN Number or Serial Number.

A popular service with car traders, insurance companies and auction houses, Benchmark Automotive also powers the consumer & trade finance checks available on Motorcheck.ie.
To enquire about our Vehicle Finance Data Services please Contact us.
Arrange a FREE Demo »
Or contact us for more information
Key Features
Instant results delivered via XML Webservices
Each positive result is verified to avoid unnecessary 'false positives'
As members of the Irish Credit Bureau, Benchmark Automotive checks with each of the following organisations when performing a vehicle provenance check: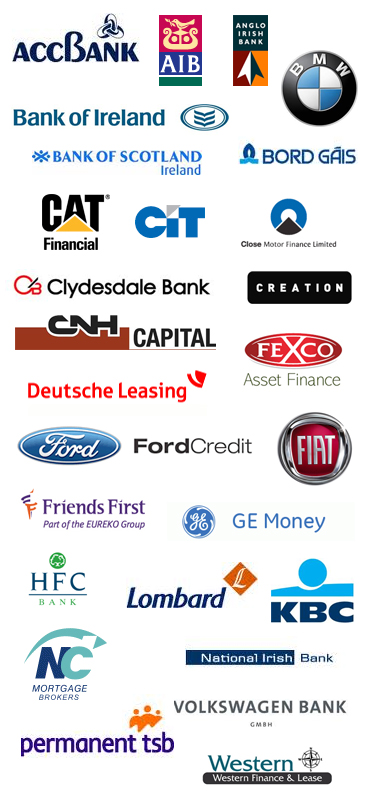 Below is an example of how a Vehicle Finance Data call is returned via XML.
<

VARIENT

>

FLUENCE 1.5 DCI 110 TOMTOM E5

</

VARIENT

>

<

TRANSMISSION

>

MANUAL

</

TRANSMISSION

>

<

YEAR_OF_MANUFACTURE

>

2010

</

YEAR_OF_MANUFACTURE

>

<

REG_DATE

>

2010-10-09

</

REG_DATE

>

<

ENGINE_CC

>

1461

</

ENGINE_CC

>

<

NO_OF_PREVIOUS_OWNERS

>

2

</

NO_OF_PREVIOUS_OWNERS

>

<

NCT_EXPIRY_DATE

>

2011-10-08

</

NCT_EXPIRY_DATE

>

<

TAX_EXPIRY_DATE

>

2011-06-30

</

TAX_EXPIRY_DATE

>

<

CHASSIS_NO

>

VF1LZBD064293####

</

CHASSIS_NO

>

<

FINANCE_STATUS

>

COMPLETED

</

FINANCE_STATUS

>

<

FINANCE_RESULT

>

YES

</

FINANCE_RESULT

>

<

BANK_NAME

>

AIB

</

BANK_NAME

>

<

BANK_NAME_PHONE

>

+35317726630

</

BANK_NAME_PHONE

>

<

AGREEMENT_NUMBER

>

HP/123/4567890

</

AGREEMENT_NUMBER

>

<

AGREEMENT_START_DATE

>

2010-01-03

</

AGREEMENT_START_DATE

>

<

AGREEMENT_TERM

>

60 Months

</

AGREEMENT_TERM

>
Click here to view this as pure XML
Get access to LIVE data »