Vehicle Valuation Data
---
For businesses that require accurate vehicle valuation data integrated into their back-office systems Benchmark Automotive provides a vehicle valuation data service.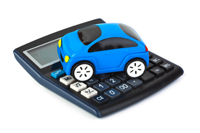 The service has many applications but has developed a strong position in the Irish insurance industry where motor claims departments rely on our expertise to accurately determine a vehicle's Pre-Accident Valuation.
At a higher level the data produced by our valuation engine is also used by professionals within the Motor Trade to perform statistical analysis and reporting on vehicle residual values and trends in the Irish market.
It also powers a popular section in the Motorcheck car history report that consumers rely on for recommended purchase prices.
Arrange a FREE Demo »
Or contact us for more information
Case Study:
Textcheck is a consumer focussed service that provides access to Benchmark's used car values by sms. SMS based applications that utilise our Automotive data feeds are growing in popularity given their ease of use and extremely affordable set up costs.
---
How it works:
Arrange a FREE Demo »
Or contact us for more information
Key Features
Instant Valuations by Make & Model or Registration Number

Market Linked valuation engine that reflects current industry trends

Configurable engine that can be modified for specific client requirements
Choose from Forecourt, Trade or Pre-Accident Valuations

Vehicle Specific valuations that allow for NCT and Condition status

Detailed Reporting engine for grouping vehicles by segment
Below is an example of how a Vehicle Valuation Data call is returned via XML.
<

VARIENT

>

FLUENCE 1.5 DCI 110 TOMTOM E5

</

VARIENT

>

<

TRANSMISSION

>

MANUAL

</

TRANSMISSION

>

<

YEAR_OF_MANUFACTURE

>

2010

</

YEAR_OF_MANUFACTURE

>

<

REG_DATE

>

2010-10-09

</

REG_DATE

>

<

ENGINE_CC

>

1461

</

ENGINE_CC

>

<

NO_OF_PREVIOUS_OWNERS

>

2

</

NO_OF_PREVIOUS_OWNERS

>

<

NCT_EXPIRY_DATE

>

2011-10-08

</

NCT_EXPIRY_DATE

>

<

TAX_EXPIRY_DATE

>

2011-06-30

</

TAX_EXPIRY_DATE

>

<

CHASSIS_NO

>

VF1LZBD064293####

</

CHASSIS_NO

>

<

VALUATION_STATUS

>

COMPLETED

</

VALUATION_STATUS

>

<

COST_NEW

>

21205

</

COST_NEW

>

<

ODOMETER_READING

>

14504

</

ODOMETER_READING

>

<

ODOMETER_TYPE

>

KM

</

ODOMETER_TYPE

>

<

CURRENT_FORECOURT_PRICE

>

10269

</

CURRENT_FORECOURT_PRICE

>

<

PRIVATE_SALE_EXCELLENT_CONDITION

>

10034

</

PRIVATE_SALE_EXCELLENT_CONDITION

>

<

PRIVATE_SALE_GOOD_CONDITION

>

8874

</

PRIVATE_SALE_GOOD_CONDITION

>

<

PRIVATE_SALE_POOR_CONDITION

>

7945

</

PRIVATE_SALE_POOR_CONDITION

>

<

TRADE_IN_EXCELLENT_CONDITION

>

11518

</

TRADE_IN_EXCELLENT_CONDITION

>

<

TRADE_IN_GOOD_CONDITION

>

10358

</

TRADE_IN_GOOD_CONDITION

>

<

TRADE_IN_POOR_CONDITION

>

9429

</

TRADE_IN_POOR_CONDITION

>

<

PRE_ACCIDENT_VALUE

>

9429

</

PRE_ACCIDENT_VALUE

>
Click here to view this as pure XML
Get access to LIVE data »